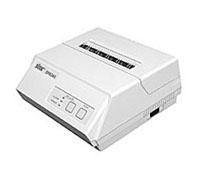 The DP8340 is a unique 114mm wide dot matrix impact printer used all around the world in multiple of applications. Its specific width allows it to print report, receipt, data or invoices depending of your needs. Its high reliability and its capability to support 12V, make it a perfect product for many mobile applications in vehicles. Its ability to print black and red has been a great benefit by bringing attention to special items on the receipt.
Series Product Range
DP8340FD Serial Friction Black / Red Printer
DP8340FC Parallel Friction Black / Red Printer
Available on Indent:
DP8340SD Serial Sprocket Black / Red Printer
DP8340SC Parallel Sprocket Black / Red Printer
Features:
Reliable Budget / Entry Level Printer
Black and Red Printing
Separate 230V AC Power Supply with 12V DC Ouptut
Paper Width 4.5″ / 115mm
Up to 2 Lines per Second Print Speed
Typical Applications:

RECEIPT PRINTER – POS systems / Credit Card Authorisation / Kitchen / remote printer
MOBILE PRINTER – 12 Volt applications
RECORD PRINTER – Data logging / Measuring equipment
GRAPHICS PRINTERS – (Details on request)
LABEL PRINTERS – Sprocket Version
Register Now
Become a Star Micronics Reseller
Complete our simple registration process here for eligible resellers.
Register Now